Concord - Muir/Diablo Occupational Medicine
Dec 14, 2019
Health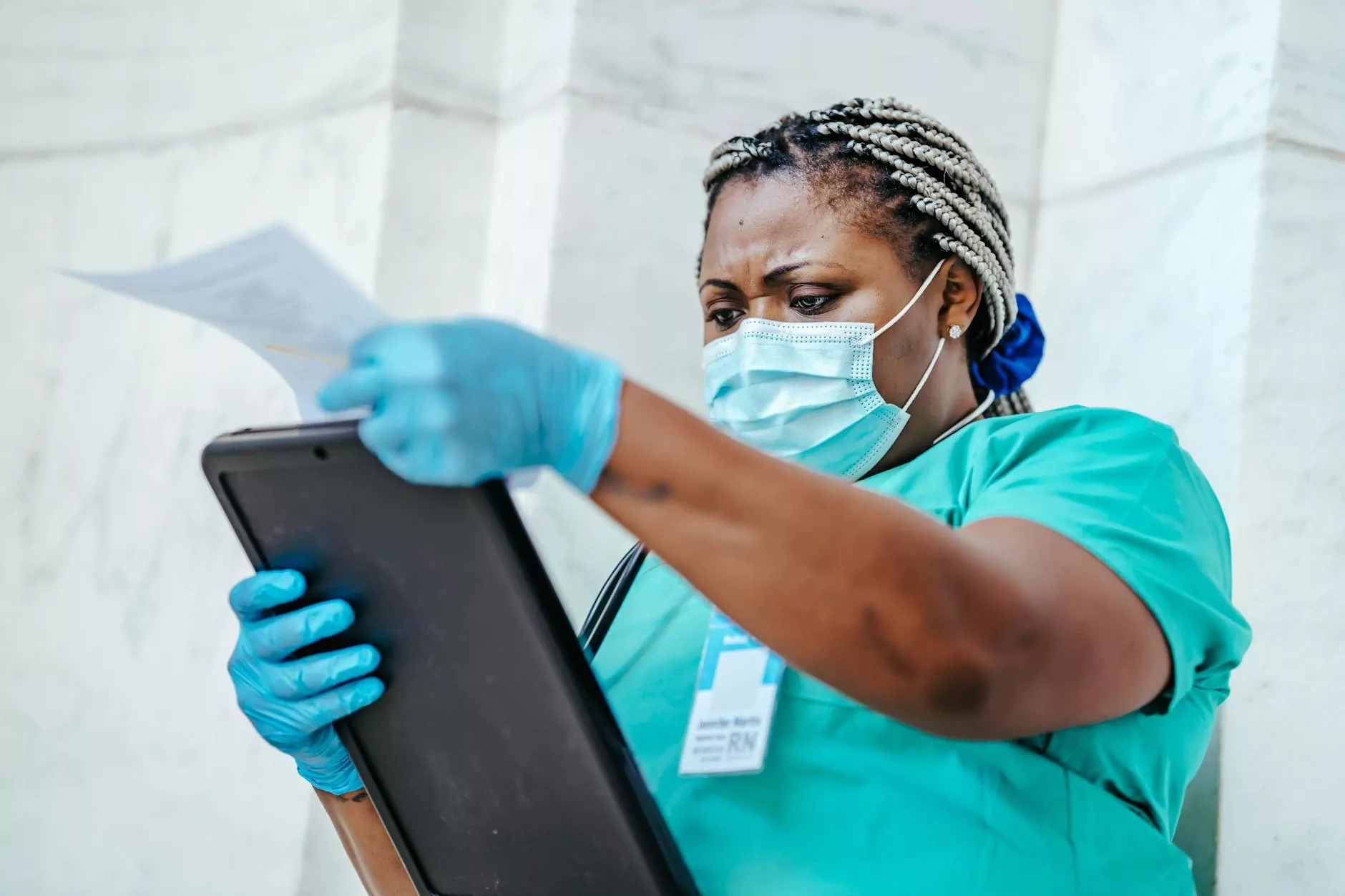 About Muir Diablo Occupational Medicine
Muir Diablo Occupational Medicine is a leading provider of occupational health services in Concord and the surrounding areas. With a team of highly skilled medical professionals, we are committed to delivering comprehensive healthcare solutions to both employers and employees.
Comprehensive Occupational Health Services
At Muir Diablo Occupational Medicine, we offer a wide range of occupational health services tailored to meet the unique needs of businesses and individuals. Our services include:
Workplace Injury Care and Treatment
Our experienced medical professionals are adept at providing prompt and efficient care for workplace injuries. From minor cuts and bruises to more severe injuries, we ensure that injured workers receive the appropriate medical attention to facilitate their recovery and a safe return to work.
Pre-Employment Medical Exams
Employers can rely on our comprehensive pre-employment medical exams to assess the fitness of prospective employees for the demands of specific job roles. These exams help identify any potential health concerns or risks that may impact an individual's ability to perform their job duties effectively.
Drug and Alcohol Testing
We offer reliable and accurate drug and alcohol testing services to help companies maintain a drug-free workplace. Our testing procedures adhere to industry standards and regulations, ensuring the integrity and accuracy of results.
Physical Examinations
Our comprehensive physical examinations are designed to assess an individual's overall health and fitness. These evaluations aid in determining an employee's ability to perform job tasks and identify any underlying medical conditions that may require further attention.
Immunizations and Vaccinations
We provide essential immunizations and vaccinations aimed at preventing the spread of infectious diseases in the workplace. Our healthcare professionals stay up-to-date with the latest vaccination protocols, ensuring optimal protection for employees.
Health and Wellness Programs
At Muir Diablo Occupational Medicine, we believe in promoting overall health and wellness among employees. Our customized programs focus on preventive care, employee education, and lifestyle management to enhance employee well-being and productivity.
Why Choose Muir Diablo Occupational Medicine?
There are several reasons why Muir Diablo Occupational Medicine stands out as a premier provider of occupational health services:
Experienced and Qualified Professionals: Our team of highly skilled medical professionals has extensive experience in occupational health, ensuring the highest standard of care.
Comprehensive Services: We offer a wide range of services to address various health and safety needs in the workplace.
Convenient Locations: With our main location in Concord, we are easily accessible to employers and employees in the surrounding areas.
State-of-the-Art Facilities: Our modern and well-equipped facilities enable us to deliver efficient and effective healthcare services.
Focus on Prevention: We prioritize preventive care and wellness programs to promote healthier work environments.
Collaborative Approach: We work closely with employers to develop customized solutions that align with their specific requirements.
Contact Us
For reliable and comprehensive occupational health services in Concord, look no further than Muir Diablo Occupational Medicine. Contact us today to schedule an appointment or learn more about our services.
Muir Diablo Occupational Medicine
Address: [Insert Address]
Phone: [Insert Phone Number]
Email: [Insert Email Address]
Website:http://mdoccmed.com/locations.html