How do I get my COVID-19 vaccine?
Sep 21, 2023
Health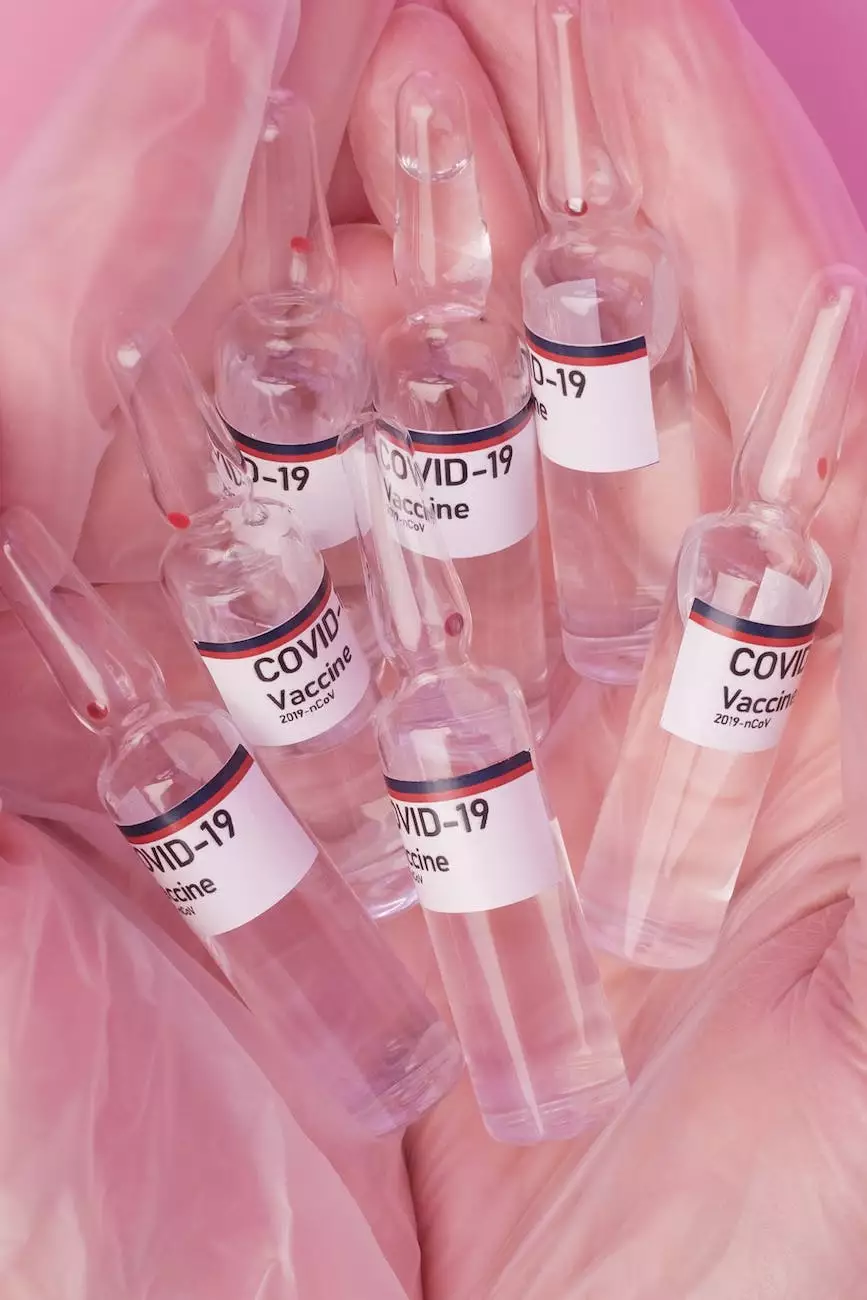 Welcome to MUIR DIABLO OCCUPATIONAL MEDICINE's comprehensive guide on obtaining the COVID-19 vaccine. In this article, we will provide you with detailed information on various aspects of getting your vaccine, from appointment booking to eligibility criteria, and everything in between.
Booking an Appointment
At MUIR DIABLO OCCUPATIONAL MEDICINE, we have made the process of booking your COVID-19 vaccine appointment simple and convenient. To schedule your vaccination, you can visit our website or call our dedicated helpline. Our user-friendly online booking system allows you to select a date, time, and location that works best for you. Don't hesitate to reach out to our friendly staff if you need any assistance during the booking process.
Eligibility Criteria
Understanding the eligibility criteria is crucial to ensure a smooth vaccination process. As per the guidelines provided by health authorities, COVID-19 vaccines are being administered in a phased approach. Currently, the eligibility criteria may include frontline healthcare workers, essential workers, individuals of certain age groups, and those with underlying medical conditions.
At MUIR DIABLO OCCUPATIONAL MEDICINE, we strictly adhere to the eligibility guidelines to ensure fair and equitable distribution of vaccines. Our team of medical professionals will guide you through the process and verify your eligibility before administering the vaccine.
Vaccine Availability
Securing adequate vaccine supply is one of our top priorities at MUIR DIABLO OCCUPATIONAL MEDICINE. We understand the urgency to vaccinate as many individuals as possible to combat the spread of COVID-19. Our dedicated team works closely with local health authorities to ensure a steady supply of vaccines.
While we strive to maintain a consistent supply, please note that vaccine availability may be subject to change based on factors beyond our control. We encourage you to regularly check our website for updates regarding vaccine availability and distribution.
What to Expect at Your Appointment
Arriving prepared for your appointment can help streamline the vaccination process. Here's what you can expect when you visit MUIR DIABLO OCCUPATIONAL MEDICINE for your COVID-19 vaccine:
Check-in process: Upon arrival, our staff will guide you through the check-in process, ensuring all necessary paperwork is completed accurately.
Medical assessment: Before administering the vaccine, our healthcare professionals will conduct a brief medical assessment to ensure your safety.
Vaccine administration: Our trained medical staff will administer the COVID-19 vaccine in a safe and sterile environment.
Post-vaccine observation: Following the vaccination, you will be asked to remain in a designated area for a short period. This allows our team to closely monitor any immediate reactions or side effects.
Post-vaccine guidance: Our medical professionals will provide you with important post-vaccine guidance, including information on potential side effects and how to manage them.
Benefits of Getting Vaccinated
Getting vaccinated against COVID-19 offers numerous benefits and is a crucial step in protecting yourself and others. Here are some key advantages of receiving the COVID-19 vaccine:
Reduced risk of contracting the virus
Less severe symptoms if infected
Lower chance of spreading the virus to vulnerable populations
Contributing to herd immunity
Helping society return to normalcy
By getting vaccinated, you not only safeguard your own health but also play an active role in ending the pandemic.
Conclusion
Thank you for choosing MUIR DIABLO OCCUPATIONAL MEDICINE as your trusted partner in obtaining your COVID-19 vaccine. We are committed to providing you with a safe and efficient vaccination experience. If you have any further questions or need additional information, please do not hesitate to reach out to our team. Together, let's protect ourselves and our community against COVID-19.